Anime NYC: Nov 16-18 at the Javits Center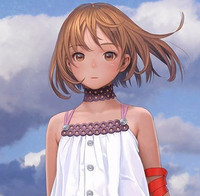 New digital and print manga publisher DENPA is set to make a big splash at Anime NYC by bringing artist and designer Range Murata and manga creator Hiroyuki Asada over from Japan for special guest duty!
Here's the official bios and info for both...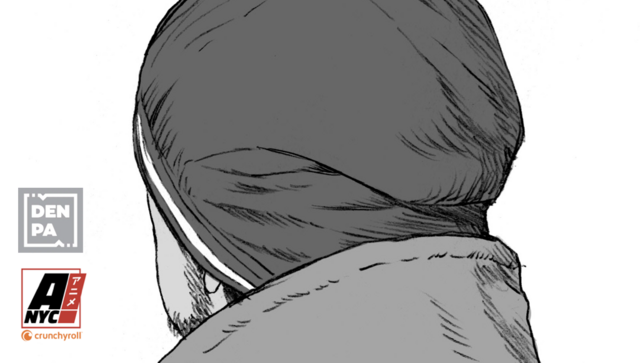 RANGE MURATA
Range Murata (born Oct 2, 1968) is a Japanese illustrator well-known for his character design work. Debuting in 1993 for ATLUS's Groove On Fight, Murata's character designs would be at the core all three installments in that franchise. He would then move to comic and illustration work for Wanimagazine's Kairakuten magazine and Shueisha's Ultra Jump magazine. After retiring from the gaming industry in 1996, Asada would transition to freelance illustration work.
As a character designer, Murata would initially work closely with studio GONZO. His designs can be seen on Blue Submarine no.6, Last Exile, Mardock Scramble, Solty Rei, Shangri-La, and the 2017 Netflix series ID-0. Murata has provided cover art and character illustrations for many properties over the years, including Attack on Titan: The Harsh Mistress of the City.
In 1999, Murata's full-color anthology FLAT was given the 34th Japanese Book Publisher's Association's Director's Award for Comics. That would lead to Murata's involvement in a number of anthology collections including the ROBOT series (Wanimagazine; Udon Entertainment). In 2003 he would once again receive the JBPA Director's Award for Comics, this time for his work on futurerythm, a collection of his illustrated works. He would be further recognized in 2007 by the Japan Science Fiction Convention's Seiun Award for Art.
futurelog, to be released by DENPA in 2018, will be his most recent work published in English. It compiles nearly twenty years worth of illustration and comics work from the beloved creator.
AT ANIME NYC
Murata will appear on panels and signings at Anime NYC. More details are coming soon.
---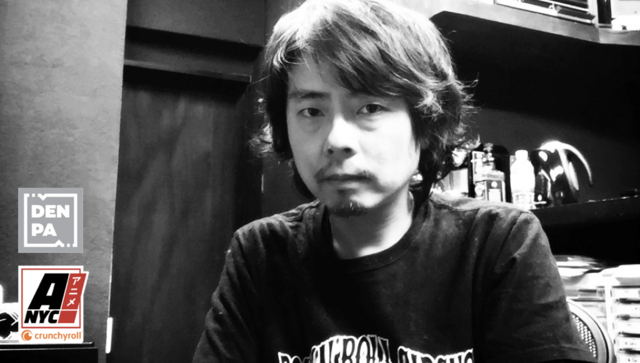 HIROYUKI ASADA
Hiroyuki Asada (born Feb. 15, 1968) is a Japanese manga artist and illustrator. A veteran comicker, Asada has published numerous manga since 1986. His break-through hit That's Bad, Yoshio! (published in Shueisha's Monthly Shonen Jump) was a renowned success beloved for its style and original characters. In 1996, Asada would once again gain the public's attention; this time for his work on the basketball series I'll. Also published by Shueisha's Monthly Jump magazine, I'll takes a look at the world of Japanese basketball and presents it through Asada's now iconic-looking character designs. Known for his inking and fashion sense, images the cast of I'll would grace bookshelves as well as galleries for years to come.
In the oughts, Asada would begin work on his most popular works to date. Tegami Bachi debuted in 2006 and would come to inspire two anime series. The shonen series would eventually be translated into English by VIZ Media as Letter Bee, further expanding Asada's fanbase globally. Around the same time, Asada began work on his series PEZ for Wanimagazine's ROBOT anthology collection. The full-color comic would eventually get a graphic novel release in 2014 and will be debuting in English through DENPA at Anime NYC.
In 2018, Asada provided character designs and conceptual art for Metal Layer's animated television series The Girl in Twilight (available in English from Sentai Filmworks). Asada will also be providing character designs for the remake of Osamu Tezuka's DORORO, set to debut in early 2019 from MAPPA and Tezuka Pro.
NOTABLE WORKS
To the Ghost World… (Shueisha, 1986)
That's Bad, Yoshio! (Shueisha, 1989)
Sleeping Rabbit (Shueisha, 1991)
Renka (Shueisha, 1994)
I'll (Shueisha, 1996)
PEZ (Wanimagazine, 2004; DENPA, 2018)
Letter Bee (Shueisha, 2007; Viz Media, 2009)
AT ANIME NYC
Asada will appear on panels and signings at Anime NYC. More details are coming soon.