Trailer features theme song "Brand New Story" by GENERATIONS from EXILE TRIBE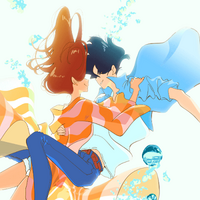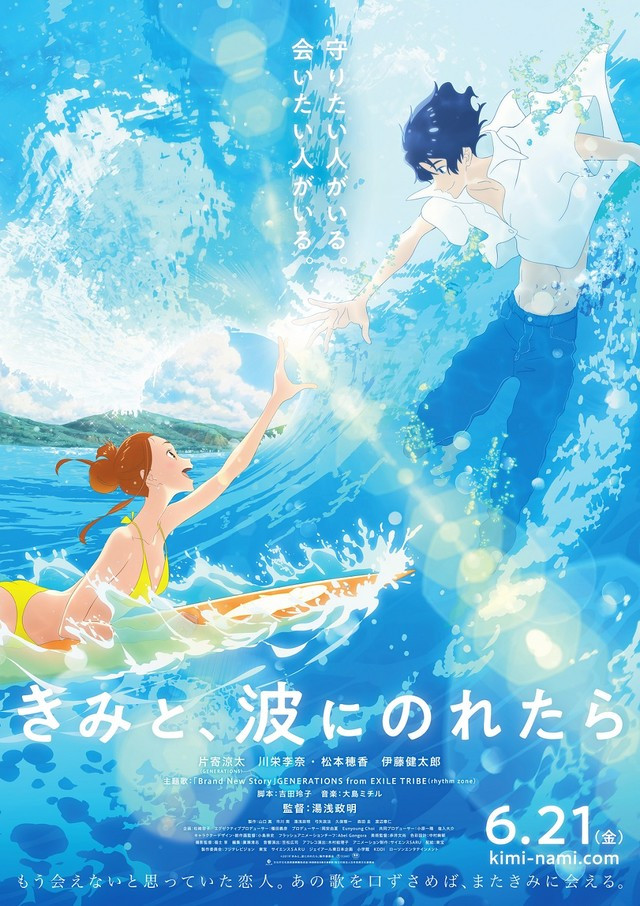 Following the reveal of the first cast and staff details in January, the official site for the Kimi to, nami ni noretara feature film has been updated with the first longform trailer ahead of the film's June 21st release in Japan. The trailer features the first footage of the film as well as the film's theme, "Brand New Story" by GENERATIONS from EXILE TRIBE. The site has also revealed the poster art for the film which is found above. The trailer is embedded below.
The latest animated film from director Masaaki Yuasa (Devilman Crybaby) and studio Science Saru (Lu Over the Wall) features a script by writer Reiko Yoshida (Liz and the Blue Bird) and music by composer Michiru Ōshima (Little Witch Academia). Kimi to, Nami ni Noretara is a love story between Minato Hinageshi, a young firefighter who is a novice when it comes to surfing, and Hinako Mukaimizu, a college student who is an excellent surfer but who can't seem to get her act together on land. Ryota Katayose of GENERATIONS from EXILE TRIBE will play Minato Hinageshi and the film will be Katayose's first voice acting role. Rina Kawaei will play Hinako Mikaimizu.
via Comic Natalie