Author to attend festival in support of her work and 100 Years of Yuri festival programming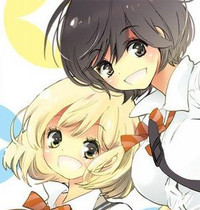 The Toronto Comic Arts Festival has announced that the author of the Kase-san and...manga Hiromi Takashima will attend the festival as a guest of honor in support of her work and as a participant in the festival's 100 Years of Yuri programming which will be hosted by noted yuri manga scholar Erica Friedman.
#TCAF PROUDLY WELCOMES YURI MANGA CREATOR HIROMI TAKASHIMA, AUTHOR OF THE 'KASE-SAN AND...' SERIES!https://t.co/YP2rOHKVB8 pic.twitter.com/viKawsj029

— TCAF The Toronto Comic Arts Festival (@TorontoComics) April 3, 2019
The Kase-san series centers on a high-school romance between the clumsy, flower-adoring Yamada, and the exhuberent Kase-san, the school's track and field star. Through each interconnected volume of the series, the two girls, so different from one another, learn how to make their first love bloom. The manga is currently being published by Seven Seas who are also supporting Takashima's appearance at the festival.