Greet your family and friends with Naofumi, Raphtalia, Filo, or Melty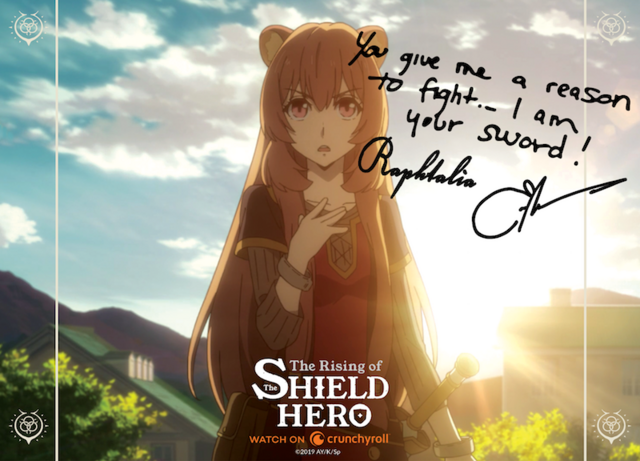 There's no better way to brighten someone's day than a surprise postcard, and now you can customize and send one with the help of The Rising of the Shield Hero anime's cast. Crunchyroll has teamed up with Postable to deliver a line of Shield Hero-themed postcards, giving anime fans around the world the opportunity to greet family and friends with the help of Naofumi, Raphtalia, Filo, and Melty.
Four designs are available based on each character, and all postcards come with a special message and autograph from the English dub cast, including Billy Kametz (Naofumi), Erica Mendez (Raphtalia), Brianna Knickerbocker (Filo), and Jackie Lastra (Melty).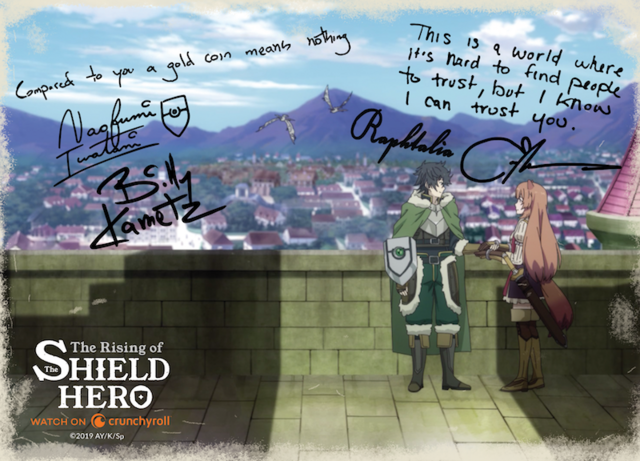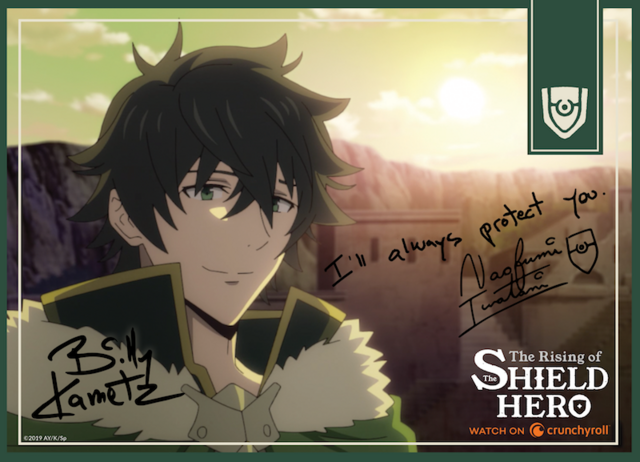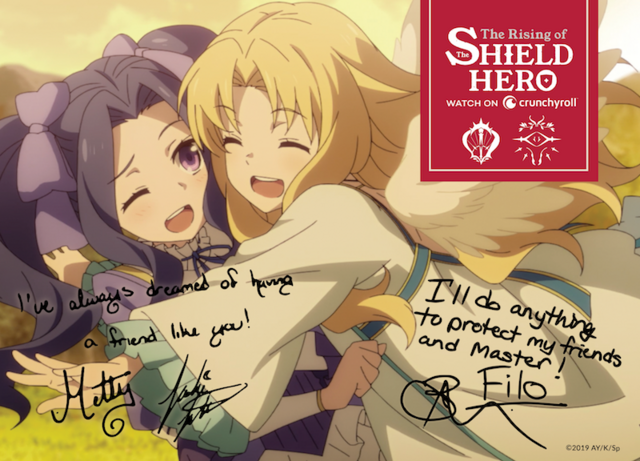 After choosing your preferred messaging, you'll be able to write a personal message that appears on the back of the card. Fans are limited to one free postcard until supplies run out.
Crunchyroll co-production The Rising of the Shield Hero is currently streaming every Wednesday, with the season finale set to air on June 26. Start watching if you haven't already, and visit Postable to customize your own Shield Hero card today!