The premiere episode is now available to Crunchyroll Premium members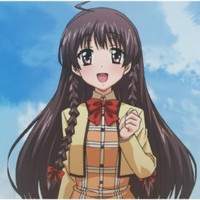 The highly-anticipated TV anime adaptation of Seiji Ebisu's love comedy light novel Ore ga Suki nano wa Imouto dakedo Imouto ja Nai/My Sister, My Writer premiered in Japan last night, and what made the viewers surprised was a special guest appearance by the 13 sisters from the Sister Princess franchise (including Mami from the first TV anime) in the beginning of the episode.
The director/anime character designer of My Sister, My Writer, Hiroyuki Furukawa (My First Girlfriend Is a Gal) revealed that his first work as key animation animator was the first Sister Princess TV anime in 2001 and that both he and series composition writer Yuichiro Momose were big fans of the franchise, saying "We are the Sis-Pri generation." That was the main reason why he decided to propose this dream collaboration.
All of the original voice cast members of the 13 sisters reprised their roles. For most of them, it has
been almost 17 years since the last time they voiced the characters in the second TV anime Sister
Princess RePure in 2002. Reina Kondo, who is cast as the main heroine Suzuka Nagami in My Sister,
My Writer, says on her official Twitter, "What a surprise...!!! I performed with the voice cast of Sister
Princess. Since it was a session with my great senior actresses, I was so nervous...!!! It was a wonderful
time like a dream. Please watch it, everyone!"
The first episode "How my Sister and I Became Light Novel Authors" is now available to Crunchyroll
Premium members worldwide excluding Asia.
Key visual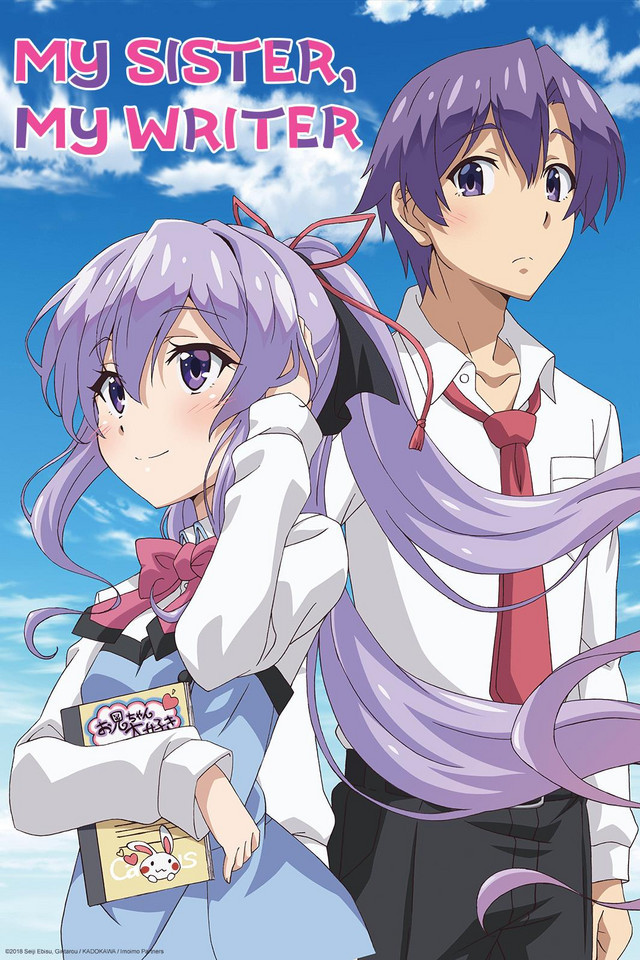 Synopsis:
Yuu Nagami, a high school student aiming to become a light novel author has a little sister named Suzuka.
Suzuka is an excellent student with good grades and great looks, but she's very cold toward her older brother.
Every year Yuu keeps failing at the preliminary rounds of the light novel contest, but one day Suzuka reveals
a shocking truth. The flirty sibling romantic comedy that Suzuka wrote has won the light novel contest! To make
matters worse, Suzuka doesn't understand anything about light novels or moe so she begs Yuu to stand in for
her under her pen-name, Towano Chikai! While he's reluctant at first, Yuu ultimately makes his debut an author
by doing his best for his sister as Towano Chikai, even as he clashes with his quirky associates in the industry.
And thus, while Suzuka had never shown any affection for him before, now she's...?!
---
Source: Dengeki G's Magazine. com
©2018 Seiji Ebisu, Gintaro/KADOKAWA/ImoImo Partners